Imagine networking with global leaders in a 1500-year-old citadel, enjoying a gala dinner in an underground quarry dating back to King Herod's time, or grabbing a beer in a bustling, delicacy-filled market.
Jerusalem provides conferencegoers with a once-in-a-lifetime experience. It's fascinating. It's diverse. It's truly unconventional.
The Jerusalem Conventions and Visitors Bureau is happy to assist conference organizers with all their needs as well as offer financial incentives. We would be pleased to meet you to discuss the planning of your next event in the city that will leave a mark on your organization's history.
Visit  the website: jerusalemcvb.com
Send an email: anatl@jda.gov.il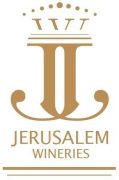 Jerusalem Wineries Agricultural Cooperative, owned by the Guetta family from Moshav Bnei Reem, who have a long tradition of grape-growing and decided to expand their interests to wine-making and tourism, remains the only operational winery in Jerusalem making a wide range of quality wines.
Over the past decade, the winery has undergone a revival, with significant investments in its vineyards and the winery itself, allowing it to create quality wines sold in Israel and abroad, and has won accolades in the leading international wine competitions.

At EMD Studio, we pride ourselves on our ability to bring your ideas to life. Whether you need video production, animation, branding and concept design, corporate presentation, website, or something else entirely, our team of experienced professionals is here to help.
No matter what your digital creation needs are, EMD Studio is here to help. Contact us to discuss your project and get started. We look forward to working with you!
Visit  the website at: www.emd-studio.com
Send us an email: office@emd-studio.co.il
The ICC Jerusalem is Israel's largest convention center, offering a superb venue for conferences, conventions, exhibitions, and corporate events.
Due to its unique structure, multiple events can be held simultaneously without disturbing one another.
ICC's 27 halls, in a variety of sizes and configurations, enable maximum flexibility in handling events from as little as 40 to as many as 10,000 participants.
Visit  the website: www.iccjer.co.il
Send an email: rakefeti@iccjer.co.il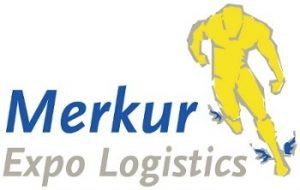 Merkur Expo Logistics has been founded in 2009 in Frankfurt/Germany to serve the organizers, suppliers, and participants of the global congress and conference industry. Merkur developed tailor-made solutions to fulfill their expectations.
Merkur handles more than 60 scientific and medical congresses per year are handled by us as an official logistic supplier, mainly in Europe, the Middle East, Asia, and South America.
To medical or scientific associations to world-leading PCOs. From small size congresses up to 6000 participants
Besides our Frankfurt head office, we maintain an office in Dresden,
since January 2017 we have had a company in Portugal, where we are the official forwarder at the Lisbon Congress Centre.
In Italy, we have offices in Florence and Milan. In Florence, we are the official in-house logistic supplier of Firenze Fiera. And in Israel
Send us an email: irit.sofer@merkur-expo.com

Lightvision LTD is an integral part of the television industry in Israel and Europe. Our company provides lighting design, services, and AV solutions for TV as well as conferences and events. We are proud to be the AV home supplier of leading hotels in Israel, one of which is the great Waldorf Astoria.
Visit the website:  www.lightvision.co.il