This is Athens is the global brand promoting the city as a destination for leisure tourism, conferences, events, and education. We utilize B2B marketing channels and initiatives to develop local and international collaborations, and we work to identify opportunities for new thematic tourism products such as yachting, religious tourism, and athletics.
Our strategy is to invest in partnerships with the local conference and meetings industry and to provide support for local and international tourism professionals. Our mission is to extend the tourism season in Athens beyond the summer months by increasing the number of visitors, conferences, and events scheduled during the autumn and winter months.
https://destination.thisisathens.org/
Send Email: ekoudeli@thisisathens.org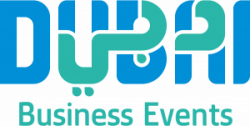 Dubai is one of the world's most dynamic cities and a truly unique destination. By hosting your business event in the Emirate you have access to in-depth knowledge and unrivaled connections, plus the benefit of a world-class infrastructure. Dubai Business Events is the official convention bureau for Dubai. Our team of highly specialized professionals has extensive knowledge about Dubai and can offer free and impartial advice, guidance, and support to international business event organizers in planning international meetings, incentives, conferences, and exhibitions in the Emirate. We have offices in Dubai and across 12 cities around the world. And we partner with hundreds of hotels, venues, PCOs, DMCs, and other service providers in Dubai, representing the best the city has to offer. As a member of the BestCities Global Alliance, we guarantee the highest level of service. There's no charge for our services and you have full control over how much involvement you want or need from us.
Visit Website – www.dubaibusinessevents.com
Send Email: steen.jakobsen@dubaitourism.ae

Gateway to the world, beautiful seafaring hub, maritime capital of the north – Rising above the waves of the Elbe river, at the crossroads between UNESCO World Heritage Site Speicherstadt and the newly built Elbphilharmonie, Hamburg counted among the most livable destinations in Europe offering a unique combination of an exciting business environment with many strong economic and academic sectors, a wide range of venues, countless unique experiences and an unmatched mix of maritime atmosphere, green spaces and scenic elegance.
Being additionally a city of knowledge combined with high quality standards in the meetings industry, Germany's second largest city is able to provide delegates with an ideal environment for meetings, sustainable academic exchange and inspiring networking. Further advantages: frequent flight connections with 130 non-stop flights and 900 worldwide stopover flights, excellent transport system with a train connection of only 20 minutes to Hamburg's downtown area and the support of a dedicated team in the Hamburg Convention Bureau. Absolute Highlight: The new CCH- Congress Center Hamburg, which will re-opened in 2020 as one of the largest of its kind in Europe.
Sounds like Hamburg is full of nice surprises? Find out more at https://www.hamburg-convention.com/en/
Send Email: karine.serra@hamburg-convention.com

Hong Kong is the ideal hub for international conventions of the highest global standards, with its prime location in the heart of Asia, peerless infrastructure, award-winning venues, and world-class professionalism, Asia's world city is ready to help you deliver a successful and seamless convention that will attract international experts and thought-leaders. Hong Kong's core values:
Gateway to mainland China
Business-friendly environment
Visa-free for over 170 nationalities
Over 3,200 scheduled passenger flights every week from over 180 worldwide destinations
Half the world's population within 5 hours flying time
Visit Website – www.mehongkong.com
Send Email: helen.chan@hktb.com

Japan offer top-class settings for international conferences, boasting superior infrastructure including convention facilities, hotels and transportation systems, while also promising fascinating cultural experiences and delicious dining opportunities in safe urban environments. Moreover, high concentrations of academic and research institutions with advanced R&D capabilities and corporate clusters with superior technical skills give Japan particular advantages in hosting international meetings. Organizers who choose to hold events in Japan can anticipate that interaction with such academic institutions, research centers and corporations will provide conference participants with intellectual stimulation and create opportunities for innovation.
Japan Convention Bureau at JNTO will support you and your clients to further enhance the value of your international conferences and boost attendee satisfaction to even higher levels.
Visit Website – https://www.japanmeetings.org
Send Email: kayo_nomura@jnto.go.jp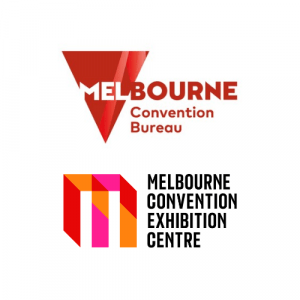 Melbourne is undisputedly the cultural capital of Australia, a creative and innovative city with a vibrant culture of events and bringing people together. A city where the world's brightest minds gather to inspire, share knowledge and create real change in world-leading research and development, it's the ideal destination to host business events. Melbourne continues to be the destination of choice for associations and corporate organisations largely due to its city-wide collaboration led by the Melbourne Convention Bureau (MCB). As a full-service convention bureau, the MCB team provides advice and assistance in acquiring and delivering national and global business events for Melbourne and regional Victoria. This is achieved through partnering with the Victorian State Government, City of Melbourne, Melbourne Convention and Exhibition Centre (MCEC), and over 200 private enterprise partners. The city's unique offering of world-class infrastructure paves the way for highly successful conferences and events, with world-leading facilities and venues, the pinnacle of which is the MCEC, its' knowledge and innovation credentials, easy accessibility from across the globe and diversity of exclusive premium experiences. Get in touch and discover the difference for your next event.
Visit Website – www.melbournecb.com.au
Visit Website – www.mcec.com.au
Send Email: fiona.chappell@melbournecb.com.au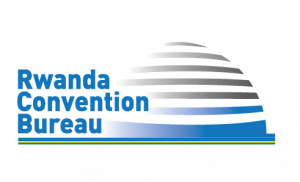 The land of a thousand hills, Rwanda offers the unforgettable African experience, in a safe and secure environment.
Rwanda and its capital city Kigali, have been ranked the third most popular destinations in the whole of Africa for accommodating international association meetings and events by ICCA (International Congress and Convention Association.
The Rwanda Convention Bureau represents the best interests of Rwanda's MICE tourism industry, its stakeholders and offers free impartial advice, guidance and support to international event planners and buyers, incentive, association and convention organizers through every stage of planning.
Send Email: samantha.gateretse@rcb.rw


Toronto – a global leader in the Tech and Finance sectors, is located in the centre of Canada and is an international air travel hub for North America with 1100+ flights daily via 66 airlines. It is also the Centre of Medical Excellence with nine teaching hospitals affiliated to the University of Toronto in the heart of downtown. Excite your senses to the sights, sounds and taste of a multicultural city with creativity and unlimited possibilities! Count on Destination Toronto, Canada's #1 CVB in client services, to provide ideas to inspire your attendees. We share your passion for success and will ensure your conference exceeds your expectations.
Visit Website – www.DestinationToronto.com
Send Email: aau@destinationtoronto.com