Carbon Emissions Offsetting
BE PART OF THE CHANGE AND JOIN THE CARBON EMISSIONS OFFSETTING PROGRAM!
As a participant at IAPCO 2023, you have the choice to be part of climate change by offsetting the CO2 emissions generated during your trip. By supporting the Good Energy Initiative project, you will also contribute to improving the social environment in the operating area. Choose among 3 different projects – more details below.
Once you offset your carbon footprint, you will receive a Certificate accrediting your carbon-neutral status and your commitment to reducing emissions.
We have an easy-to-use platform available in four languages, that considers the personal travel and accommodation circumstances of each participant.
Choose among 3 projects with social value
The Good Energy Initiative is a climate-changing social enterprise, which has been operating since 2006. Its goal is to increase human commitment to preserving the environment. To do so, the Good Energy Initiative develops ground-breaking projects which strive to demonstrate the environmental, economic, and social feasibility of using appropriate technologies and sustainable practices. The procedures in the projects are designed to reduce greenhouse gas emissions and fixate carbon dioxide – while achieving social benefits. 
We invite you to use the carbon calculator and contribute to balancing the greenhouse gas emissions emitted during your flight to the conference through one of our projects.
Sunstroke
Installing solar power systems on roofs of education and welfare buildings re-duces the amount of fossil coal and gas burnt for producing electricity.
Solar panels are the most economic and sustainable power source, but Israel is still noticeably behind on its solar capacity, with 2GE that can be added before reaching the storage barrier. Particularly, local authorities, schools and other public institutes often lack funding and focus for covering their roofs. "Sun Stroke" project aid with management and partial funding for solarizing public roofs, usually in Israel's geographic/social/economic periphery.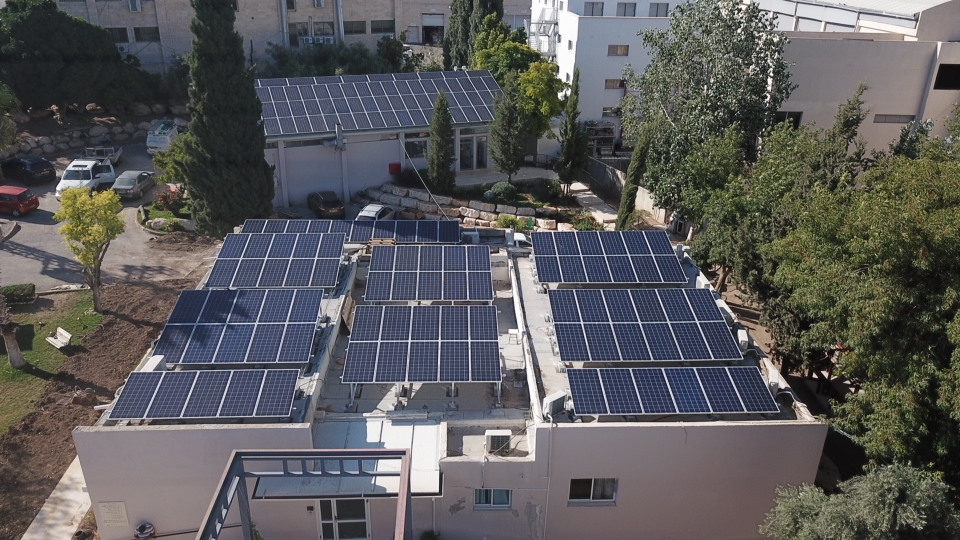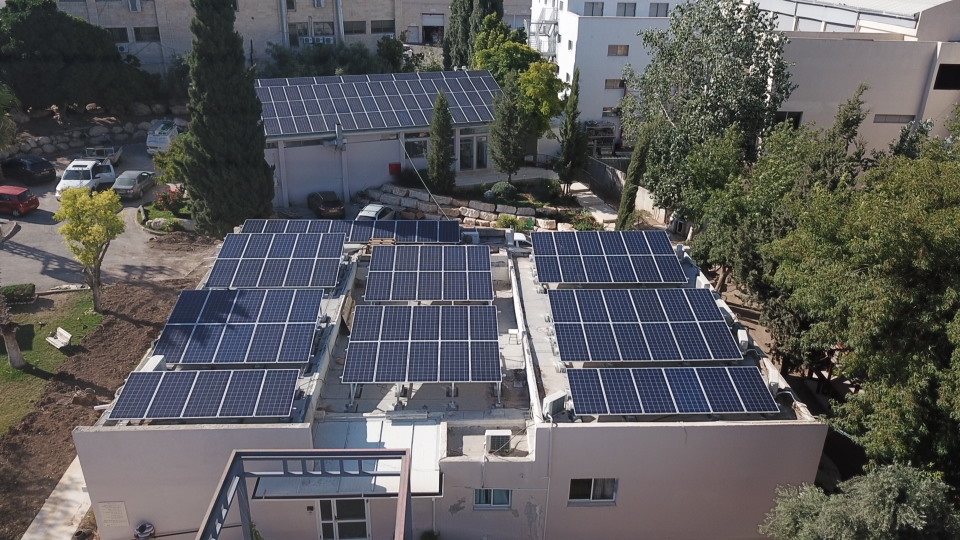 The climate forest
Trees capture carbon dioxide and turn it into woody biomass and fertile soil using nature's amazing invention: Photosynthesis
The "Climate Forest" is a project for sustainable and ecological tree planting in urban locations. We focus our efforts on prospering abandoned public areas, and by involving the local community we ensure long-term tree survival and well-being. Climate Forest plots improve urban air quality, reduce heat stress, promote natural habitat and connect people to their environment.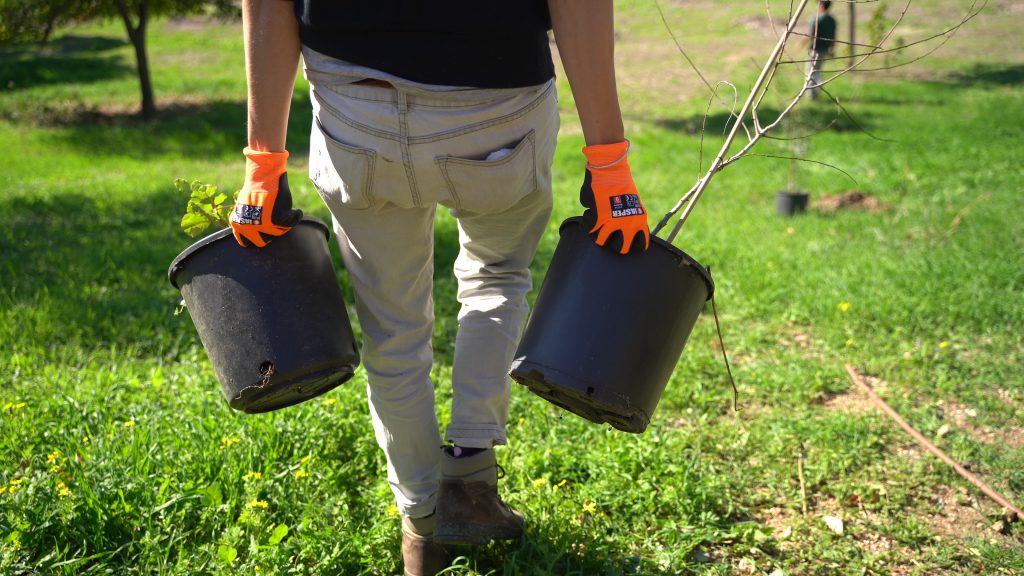 Song of the grasses
Regenerative Agriculture is based on farming practices that sequester carbon in the soil and reduce greenhouse gas emissions while producing food in a more sustainable way
Supporting Regenerative Farmers helps transform our food production system from being a major driver of climate change – to one that is part of the solution. Sustainable farming safeguards our valuable soil resources and strengthens the future ability to grow food.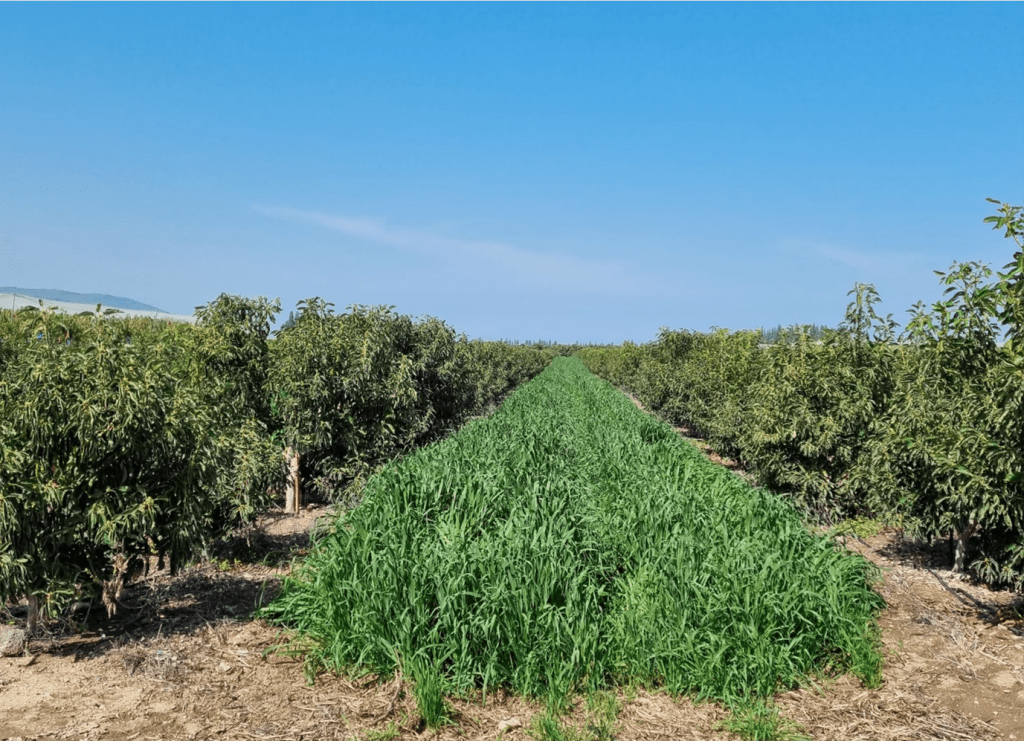 How to use the online tool
Ecological and responsible tree planting in areas neglected and neglected by the authorities
Calculate your carbon footprint

Once you go to our calculator, fill in where you are traveling, a number of persons you are traveling with, and the type of class you book, to easily calculate your environmental impact.

Select the project

Choose among the 2 social projects by clicking on "Select project" under the name of the project you want to support.
Once selected, click on "Press here to Carbon Offset"

Fill in your contact info

You will have to complete the form with basic information – your name, country, email and your payment method.

Pay it forward

Each participant that compensated for the CO2 emission will receive an electronic certificate.
Invite your network to join the effort and contribute to a more sustainable future for our planet.