Book Your Hotel with Us!
We would like you to consider the benefits of booking your hotel with the official accommodation partner for IAPCO 2023 and enjoy our special offers and rates.
Waldorf Astoria Hotel
Gershon Agron St 26-28, Jerusalem
The Waldorf Astoria is located in the heart of Jerusalem, 500 meters from the Jaffa Gate, the main entrance to the Old City of Jerusalem.
The hotel is housed in a building whose design blends Greco-Roman, Gothic and Ottoman motifs.
The hotel's rooms are air-conditioned and the bathroom is equipped with both, a bathtub, and a shower and free Wi-Fi is available. The room size of the Superior room is 37 m2; the deluxe room is sized 40 m2.
Headquarter hotel
A buffet breakfast will be served each morning.
Check-in: 15:00, check-in on Saturdays is at a later hour (after Shabbat ends)
Check-out: 12:00
Price for the night: $280
To book your hotel between February 5-10, 2023, and enjoy the IAPCO special rate, please click on the button below.
If you would like to book accommodation for additional nights* before/ after February 5-10, 2023, please contact Ksenia Veselov at: Ksenia.Veselov@waldorfastoria.com 
*Please be aware that the rates for the additional nights are subject to the general pricing of the Waldorf Astoria hotel.
Click to book the hotel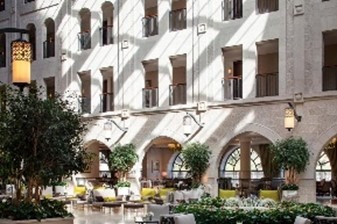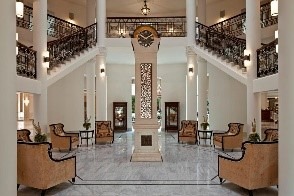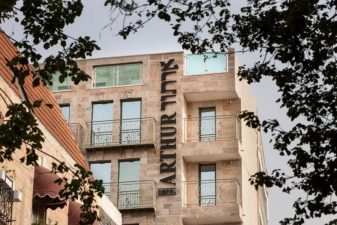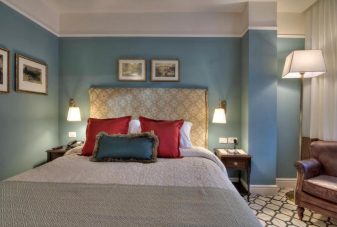 Arthur Hotel by Atlas Boutique Hotels
Dorot Rishonim St 13, Jerusalem
The Arthur boutique hotel is an idyllically located hotel where guests can discover the enchantment and historical beauty of Jerusalem.
The Arthur Hotel, a colonial-style building, is located along the Ben Yehuda pedestrian promenade – in the center of Jerusalem.
The hotel's elegant rooms feature free Wi-Fi and air conditioning.
The old City of Jerusalem is only a 15 minutes walk from the hotel. To discover the city, you can rent a bike at the hotel (free).
A buffet breakfast will be served each morning.
Check-in: 14:30 (Fridays, Saturdays, and Jewish holidays 15:00)
Check-out: 12:00
Price single room: USD 180 
Price double room: USD 190 
*Please note: There may be amendments in the final accommodation charge according to differences in the exchange rate between NIS and USD.
**Prices in $ according to the exchange rate of the day
Click to book the hotel

Important to know:
According to the Israeli law, guests who stay at the hotel and hold an Israeli passport or residence, are required to pay V.A.T. (Except for visa holders of the following visa categories: B2, B3, B4)
Prier to your visit in Israel, please check you visa requirements, according to the following on our Visa Information page
The Waldorf Astoria Hotel and Arthur Hotel:
Individual reservations can be cancelled free of charge until 14 days prior to arrival date. If the room is cancelled within the 14 day-period to arrival, the guest will be charged for one night's stay to the provided credit card.
(If the room is canceled 13 days prior to arrival, the guest will be charged one night stay to provided credit card)