Maximize Your Meeting Experience
For a better experience during the event, you can now install the official IAPCO 2023 mobile app.
It's free to download and available on both Google Play and Apple AppStore – just search for 'IAPCO 2023' or scan the QR code below.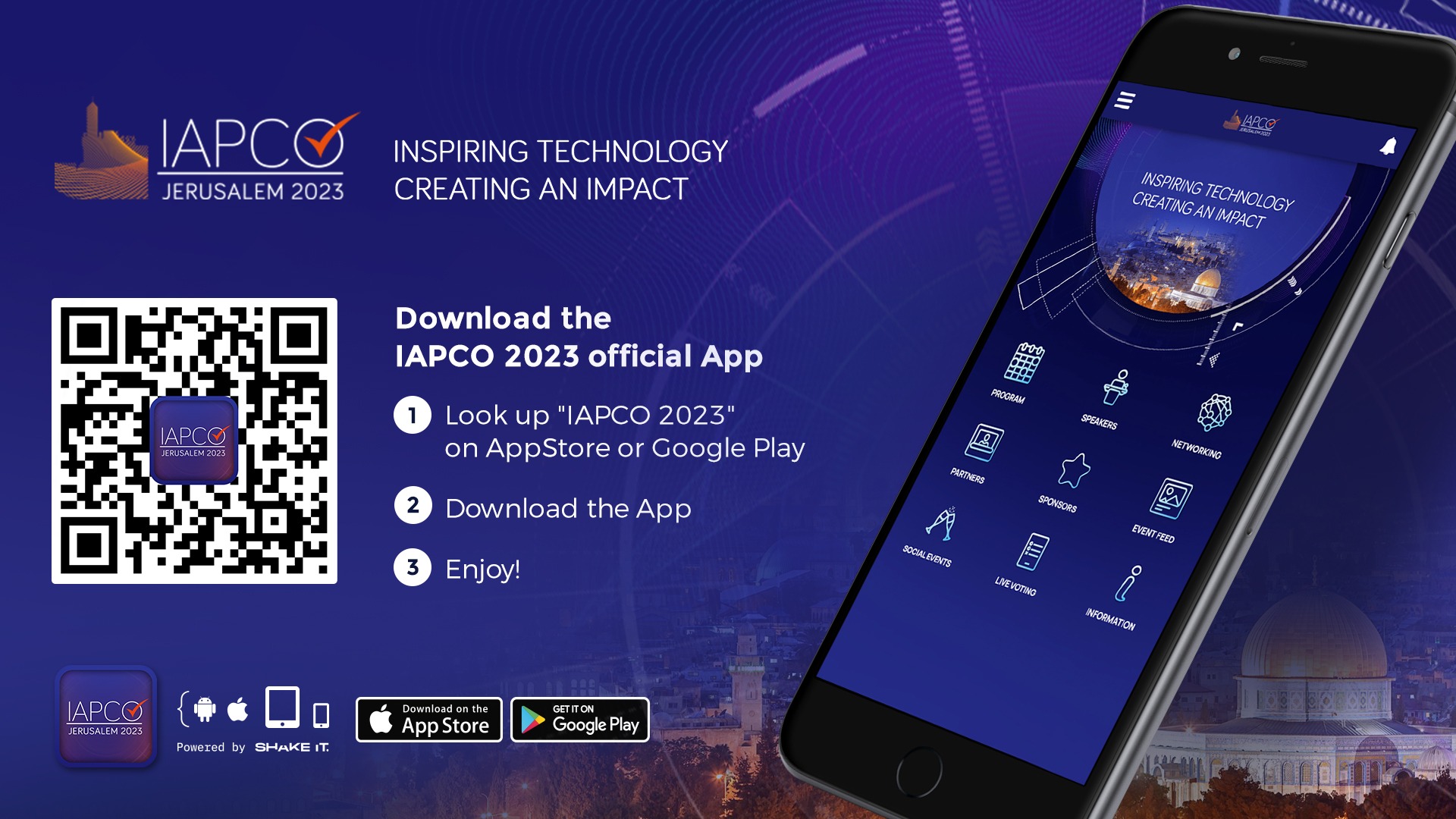 App Features
The IAPCO 2023 mobile app will give you access and easy navigation to everything in one place:
Learn more about the speakers and their sessions
Customize your personal schedule
Check out this year's partners
Find your way around the venue
Share your experience in the Event Feed
Participate in live Voting
Network & connect with other attendees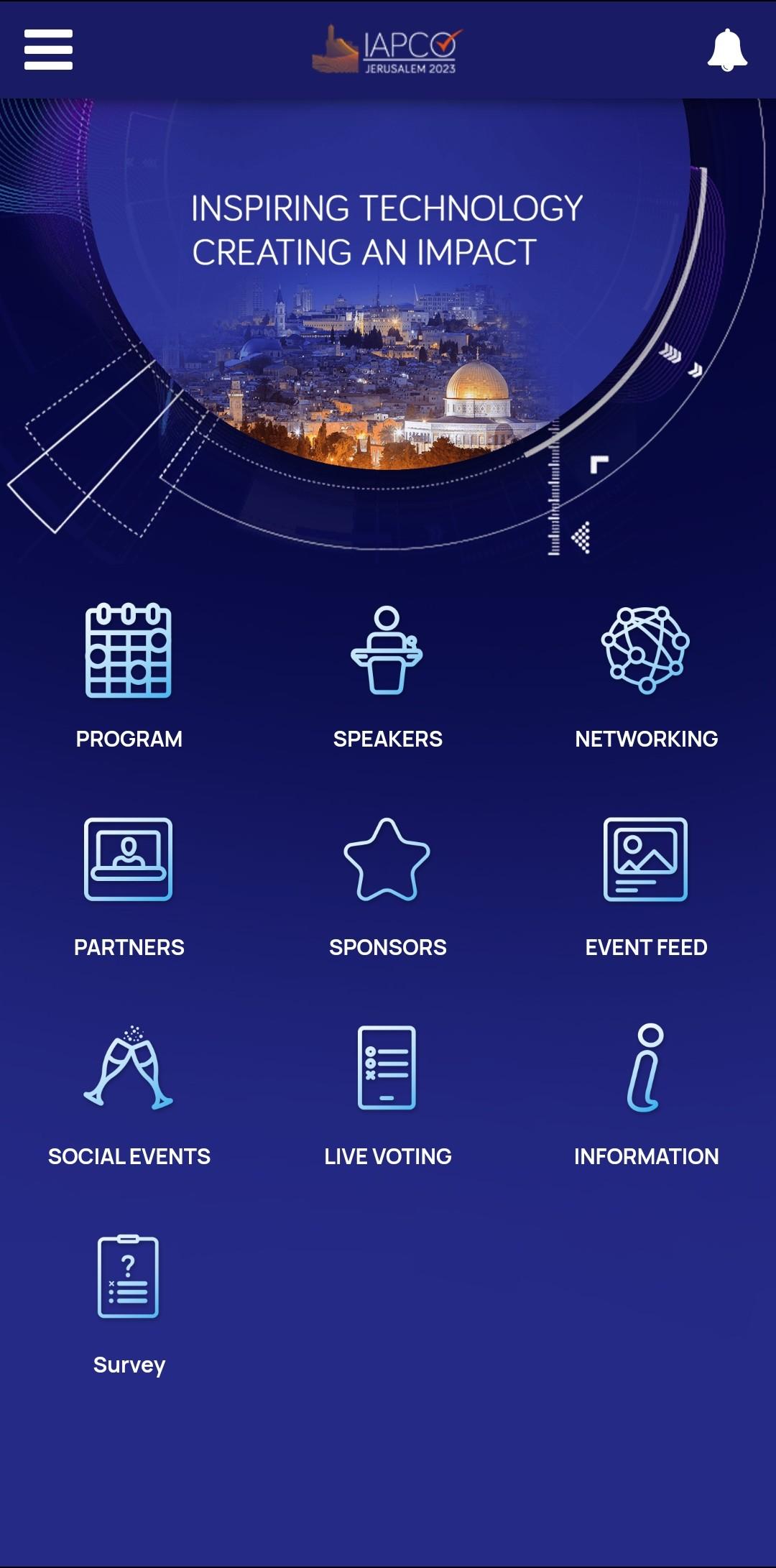 Main Menu
Navigate and explore all app features from the main screen.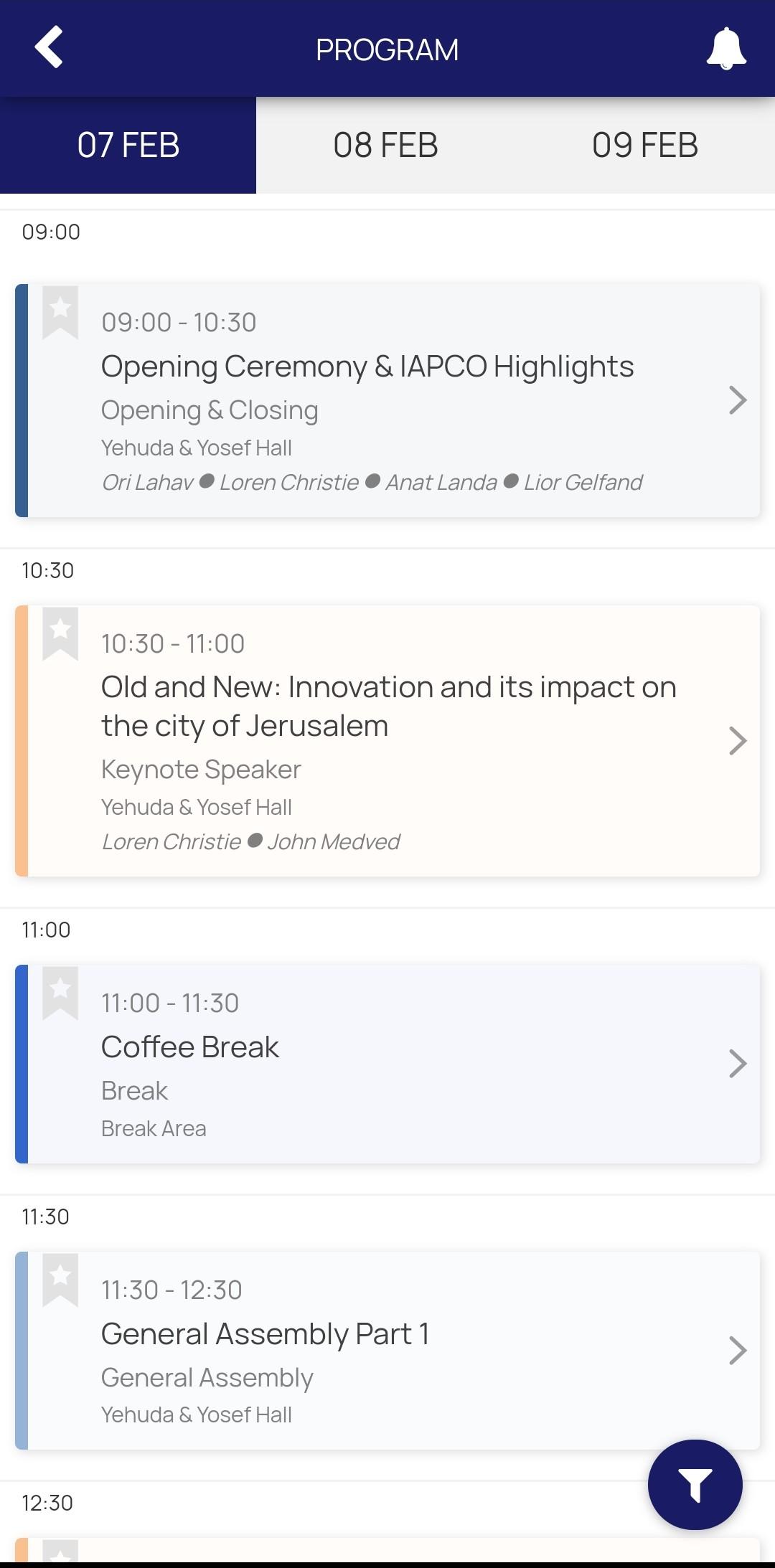 Program
Access the official program & plan your schedule.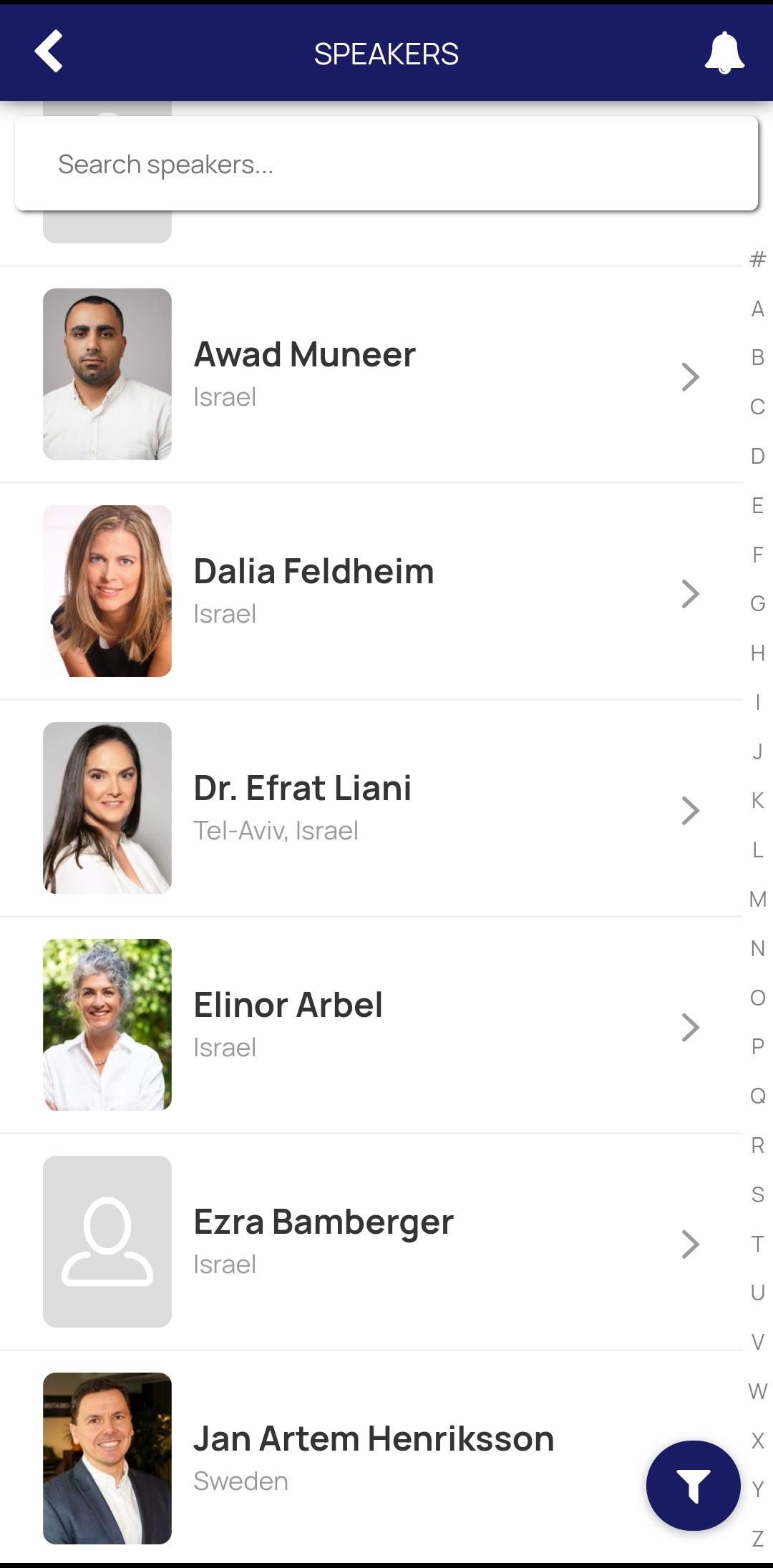 Speakers
Learn more about this year's speakers & check out their profiles.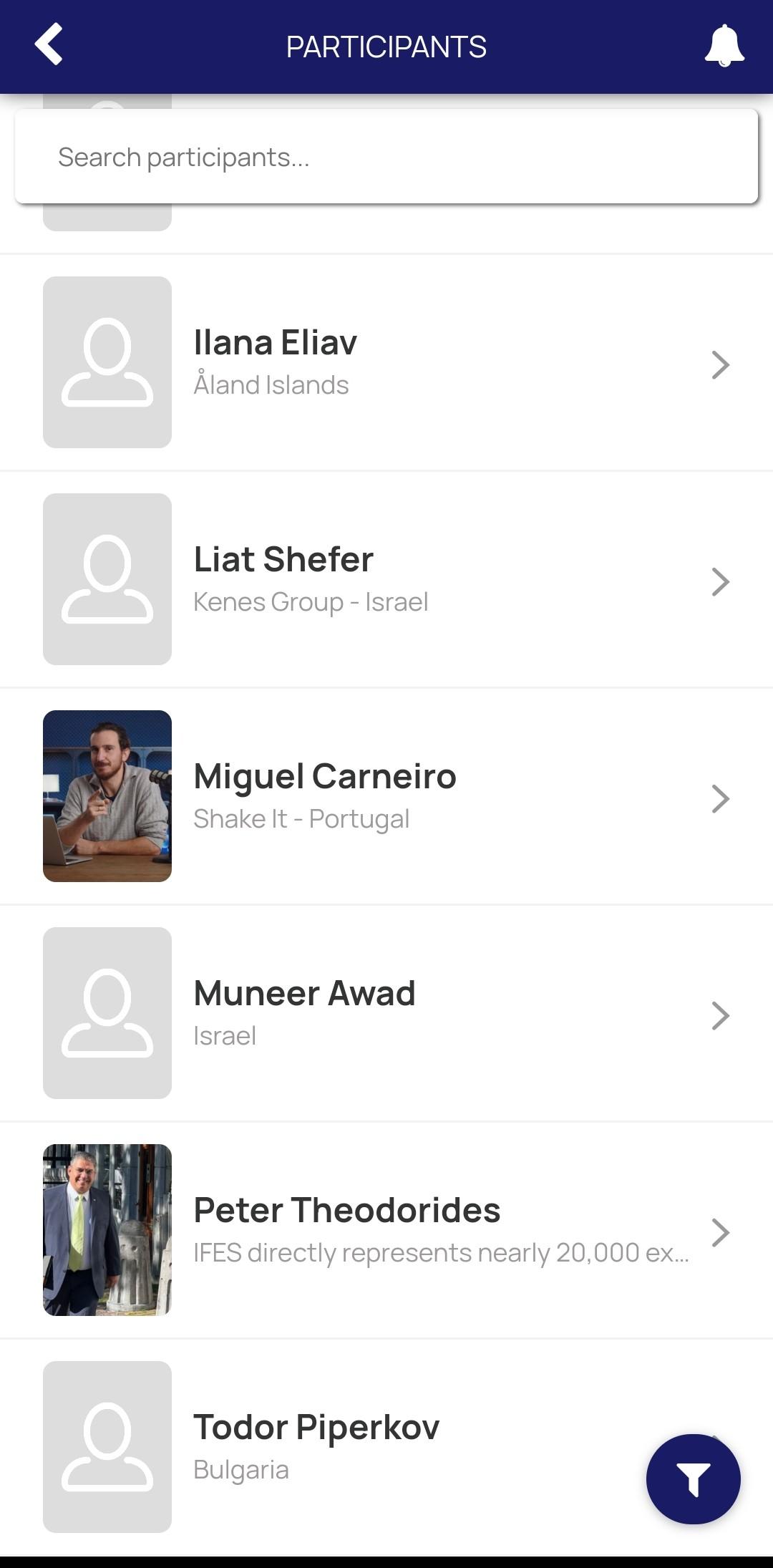 Networking
Start conversations with other attendees & build connections.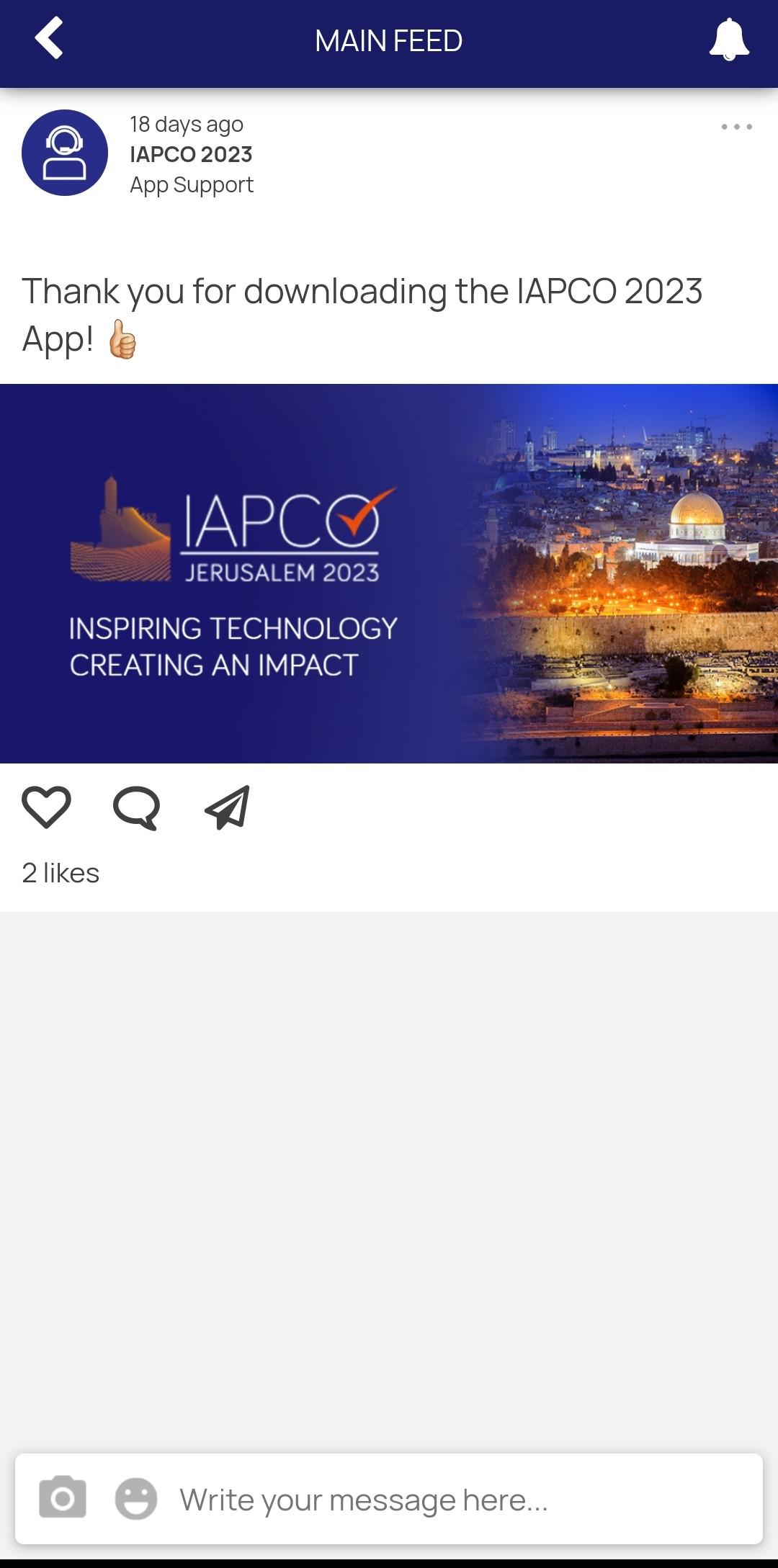 Event Feed
Snap a pic of a special IAPCO 2023 moment & share it with us.